CV
Van 'above' naar 'below'
Jan Wouters startte zijn carrière bij internationale advertising agencies. In Brussel en Amsterdam werkte hij als art director voor J. Walter Thompson, BBDO/FHV, Impact-FCB, M.C.W., VVL/BBDO en tenslotte voor BBDO-Direct.Daar raakte hij gefascineerd door de mogelijkheden van direct marketing.
Als één van de eersten in België vestigde Jan zich in 1988 als freelance dm art director. Hij werkt zowel voor reclamebureaus als rechtstreeksvoor adverteerders.
Van A tot Z service
Hebt u een idee voor een dm-actie en zoekt u een professionele partner om uw project uit te werken?
Met zijn rijke ervaring in zowel above als below the line communicatie is Jan Wouters perfect in staat om uw briefing te interpreteren, de meest geschikte copywriter aan te spreken en de volledige campagne van A tot Z uit te werken.
U kunt bij Jan terecht voor:
• strategisch advies
• concept & creatie
• lay-out & artwork
• fotografie met professionele camera in kleine studio
• retouche of fotomontage en special effects
• casting & directing van foto shootings
• netwerkdocumenten en levering van drukklare bestanden
• productiebegeleiding en eventueel ook productie
Klanten & Awards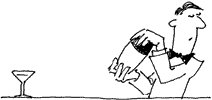 Vlaamse Uitgeversmaatschappij (VUM) – CarGlas – Test-Aankoop/Test-Achats – CERA Bank – Touring Verzekeringen – Organon – De Financieel Economische Tijd – AXA – Cofidis – Belgacom – Renault – Skoda – La Libre Belgique – P&G – Visa – American Express – Winterthur – Humo – Lannoo – Touring-Lannoo – Nuon – World Custom Orginasation (WCO)
Coïmbra Group (EU) – Erasmus (EU) – ¨Pasar – Telenet – Solo – Vivant – Propaganda.
"Gouden Veer" 2002, 1 ste eervolle vermelding
(Touring-Lannoo, samen met copywriter Frank Anthoni).
3x Best of DM awards (CERA, VUM, Organon).
"John Caples International Award" (Rank Xerox).
"Cicero" award (dagbladpers).
"Mention" in Cannes (cinema spot for Predictor – Organon).
"Kaspar" award (KLM international DM award).
"Gouden Veer" 1996 (Vlaamse Uitgevers Maatschappij,
samen met copywriter Mark Van Bogaert).
direct marketing ervaring design knowhow ontwerper reclame advertising  direct marketing ervaring design knowhow ontwerper reclame advertising direct marketing ervaring design knowhow ontwerper reclame advertising direct marketing ervaring design knowhow ontwerper reclame advertising direct marketing ervaring design knowhow ontwerper reclame advertising direct marketing ervaring design knowhow ontwerper reclame advertising direct marketing ervaring design knowhow ontwerper reclame advertising